Mersin
MERSİN 
Mersin,   formerly known as İçel, is the tenth most populous city in Turkey.   According to the 2015 data,   the population of the city is 1,745,221.    It has a total of 13 towns, including Akdeniz, Aydıncık, Bozyazı,   Mezitli, Yenişehir, Toroslar, Anamur, Silifke, Tarsus, Çamlıyayla,   Erdemli, Gülnar, and Mut.  Mersin, being in the status of Metropolitan   Municipality, is a port city located in the southern region of Turkey.   Mersin port is the largest port in Turkey.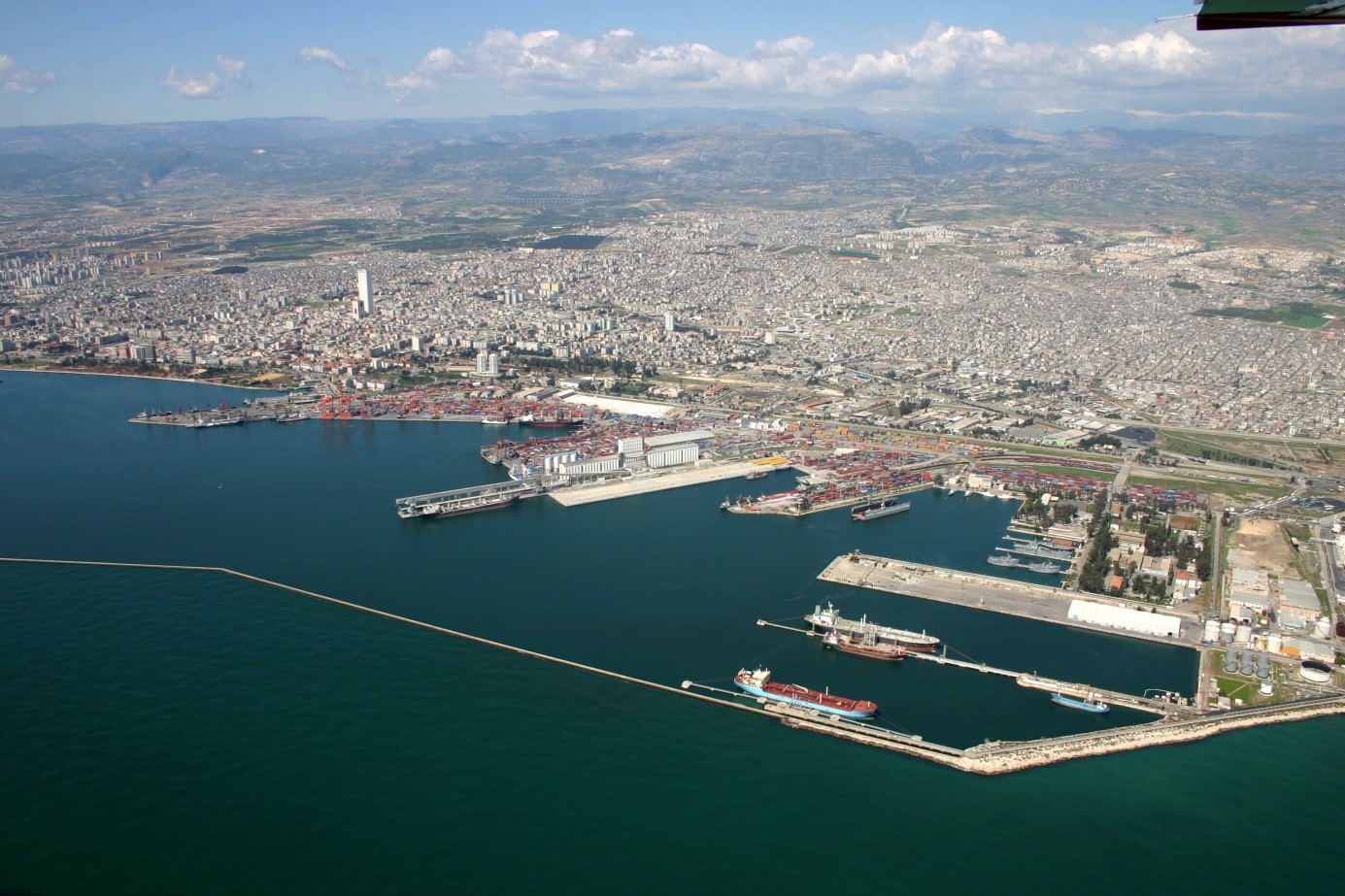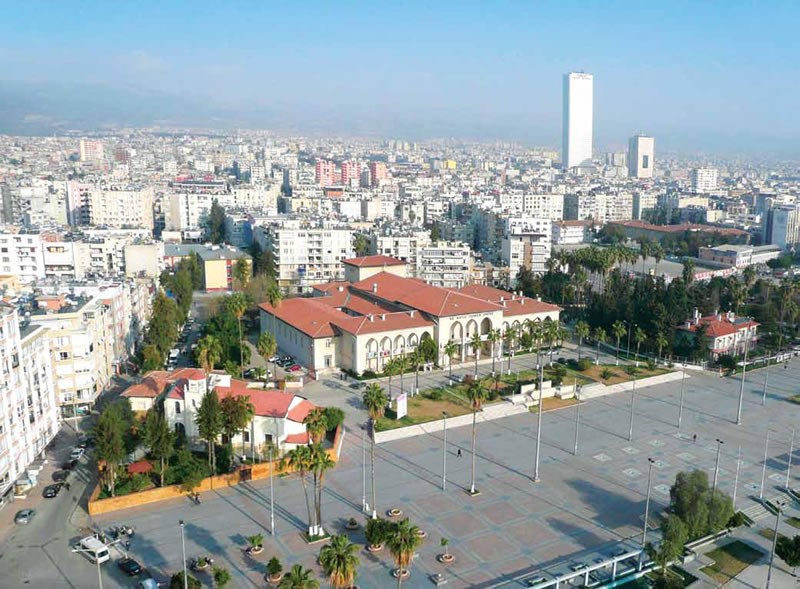 87% of the city's surface area is mountainous.   The highest peak of the city is Medetsiz Hill with its 3524 m height.   Important transitions are: Sertavul and Gülek Strait. The main streams   are Berdan Stream (90 km) and Göksu (299 km).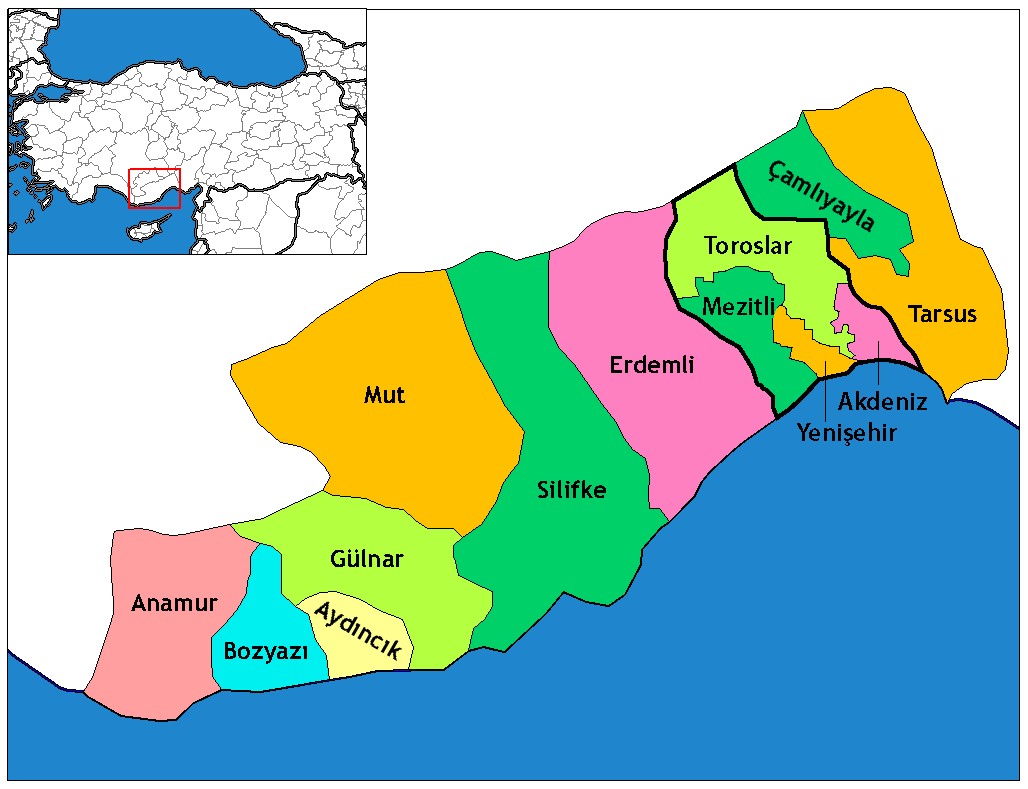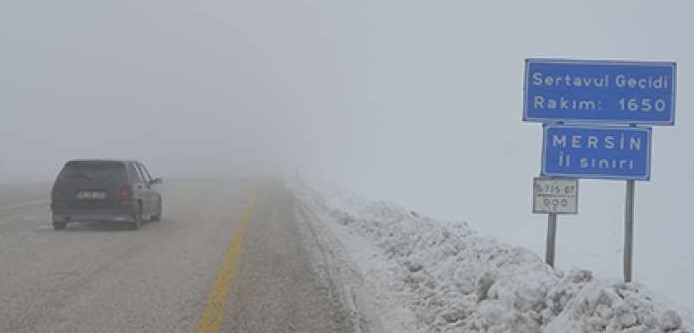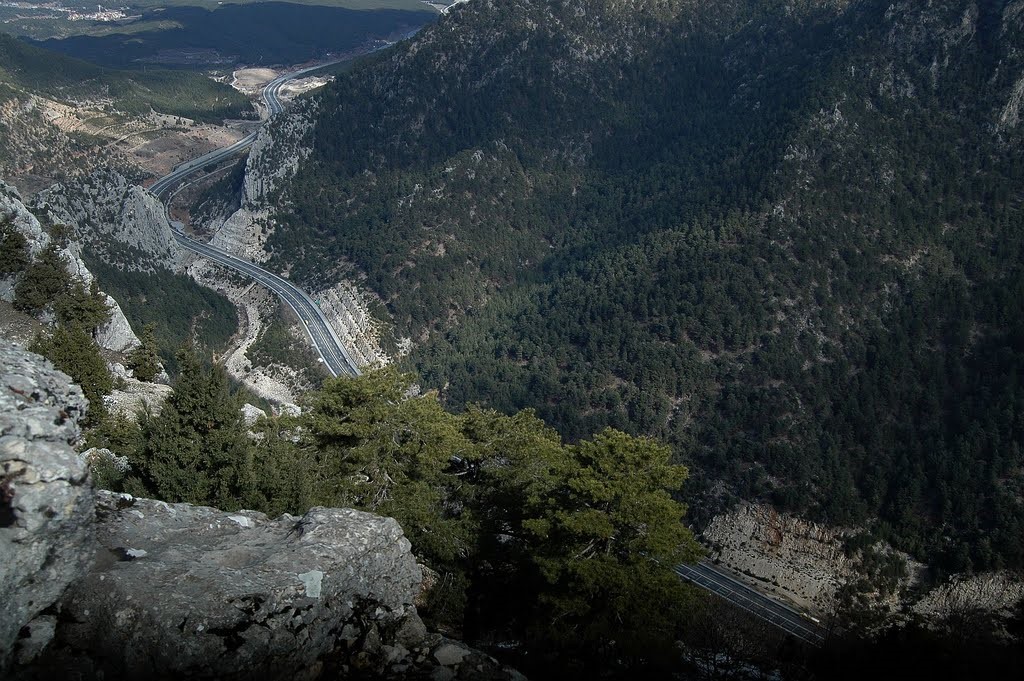 The main plains in the city and surface areas are as follows:
Tarsus Plain is 105.000 hectares
Berdan Plain is 70.000 hectares
Anamur Plain is 9,900 hectares
CLIMATE 
Mersin   and its surroundings are dominated by typical warm and sub-tropical   climate. The summer period is warm and extremely humid, (average 28 ° C   humidity is 88% and humidity is 16 ° C in winter), it is extremely  warm  and pluvial (average annual precipitation is 1096 mm). Unlike the   surrounding areas, extreme temperatures (such as very high temperatures   or values below zero) are rarely encountered in Mersin.
For many years, the average temperature of the city  is 22 ° C and Mersin is the hottest region in Turkey and Europe.
However,   in the summer months, especially excessive humidity can be   overwhelming. The city receives the maximum rainfall during the period   of December-January. In 2001, during the flood disaster, there was 127   kg of rainfall dropped per square meter. During the flood disaster  which  occurred in December 2016, 125 kg of rainfall dropped per square  meter.
POPULATION
The   city of Mersin  is one of the most important figures of Turkey   regarding its population. When we examined the DIE 2000 General   Population Census data, the population of Mersin to which Tarsus was   bound, increased continuously between 1927 and 2000. The lowest   population growth in Mersin was 10.7%, and the highest population  growth  was 40.6% between 1985 and 1990. The annual population growth  rate of  Mersin province is seen to be 26.5% between 1990 and 2000. It  is  regarded that the rate of annual population growth of Mersin is   decreasing.
ECONOMY
The   Interneational Port  is the main source of income and has a great   impact to Mersin's economy.  It is the gateway of Turkey to the world.
The factories and trade firms in Eastern Anatolia, Western Mediterranean, and Central Anatolia import and export via Mersin.
Mersin   Free Zone, Turkey's second largest Free Zone, hosts 433 companies. Its   operator is MESBAŞ. Nearly 150 companies operate in Mersin-Tarsus   Organized Industrial Zone.
Because   of the Free Zone, the number of business centers and the number of   transportation and customs firms is high.  Mersin Free Zone also has an   important place in Mersin and the country trade with similar features.
Shopping   centers, which are indispensable for everyday life, are increasing   their investments in Mersin. Trade centers like Forum Shopping Centre,   which was selected as the best in 2009, Palm City, Kipa Outlet Mall,   Soli Centre, Mersin Marina Mall, and Tarsus Mall etc. are growing in   Mersin. Forum Mersin Shopping and Life Center, which was constructed by   Multi Turkmall in 2009, was chosen as the best shopping mall in Europe   by Europe's largest retail organization International Council of   Shopping Centers (ICSC).
80% of the male population and 69% of the female population are employed. The unemployed population is approximately 7%.
Mersin   International Port is the most important and busiest harbors in  Turkey,  thanks to the GAP, Atas Refinery and its territories.
AGRICULTURE
According   to the data of 2004, about 55% of the land area in Mersin is forested   and fertile land, 35% is land, 4% is meadow and pasture, and the   remaining land is settlement area or cultivable land.
Anamur   bananas produced in Mersin are world-famous. Industry based on   agriculture is developing. Apricots, walnuts, cherries, peaches, and   vegetables are being produced widely and tropical fruits and vegetables   have begun to be produced in the center of Mersin. In western Mersin,   mostly in Anamur, Bozyazı, Aydıncık, Silifke and Erdemli districts,   bananas, citrus fruits, strawberries, papaya, Pepion, pineapple and   coffee are grown.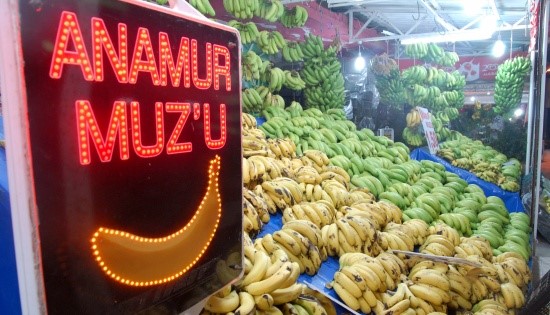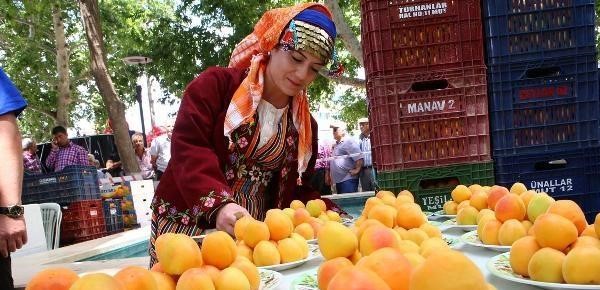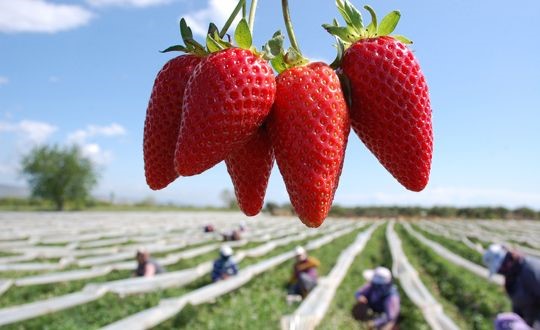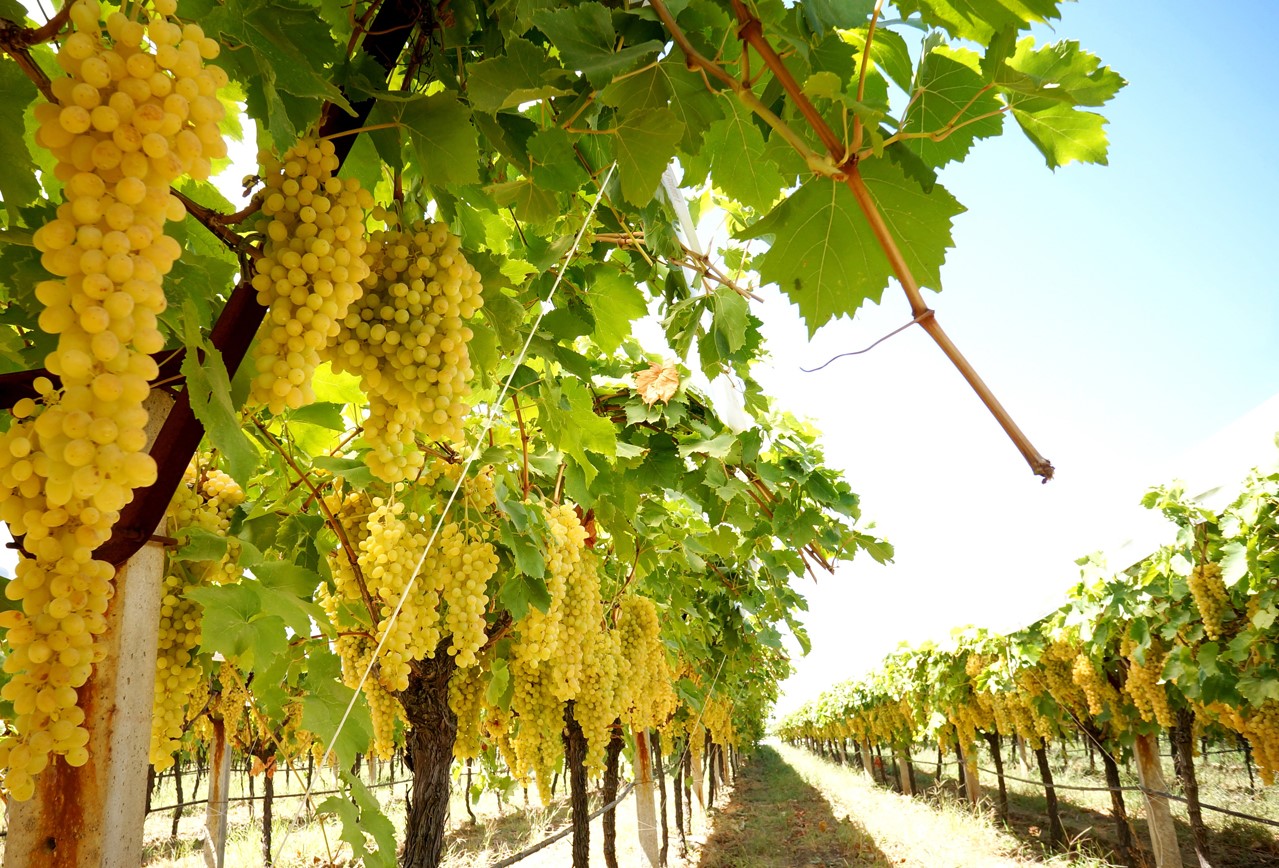 ART
The cultural level in the city is high and cultural studies are extremely in demand. The literacy rate is 99% in Mersin.
Mersin   has the fourth State Opera and Ballet center which was opened after 3   big cities. Mersin State Opera and Ballet exhibitions are performed at   the Mersin Cultural Centre.
In addition, International Festivals are held in Mersin every year. 
The   city regularly organizes activities such as the Mersin Turkish Art   Music Festival and Mersin International Nevit Kodallı Polychrome Chorus   Festival.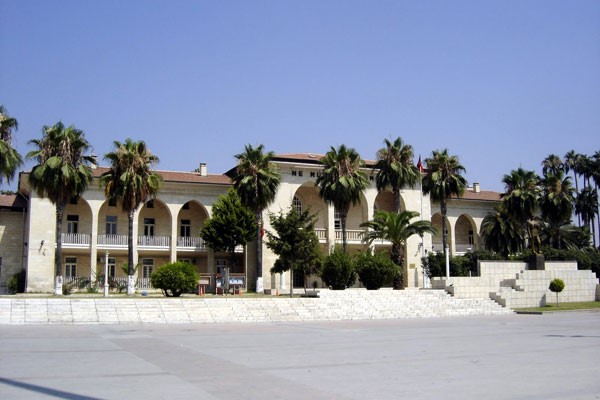 Mersin Olba Photography Association (MOF),
Mersin Photo Association (MFD),
Mersin Metropolitan Municipality City Theatre,
Icel Art Club,
Mersin Polyphonic Chorus Association, 
Mersin Cinema Association (Mersinema) is an important cultural and an art institution.
In   addition to the metropolitan municipality, many district  municipalities  offer free theater shows to the public at different  times throughout  the year.
TOURISM
Mersin Beach
Mersin   is an important seaside city of Turkey with 321 km of coastline.   Approximately 108 km of the Mersin coast are natural beaches. Having   important historical and touristic places, it has started to voice its   name in tourism in recent years.
The   historical places such as, The Alahan Monastery, Cennet Cehennem,   Kizkalesi, Ayas, Yumuktepe, Soli-pompeipolis, Eshab-ı Kehf Cave,   Anemurium historical remains, and Cleopatra Gate are home to places of   interest in tourism.
Important beaches are Anamur, Kızkalesi, Susanoğlu and Ayaş.
Tisan, Taşucu, Narlıkuyu and Dana Island are the places that are frequently visited by local tourists.
The   popular and interesting plains of plateau tourism are Gözne,   Ayvagediği, Soğucak, Fındıkpınarı, Çamlıyayla (Namrun) and Sorgun.
Pope   XVI. Benedictus' 2008 Announcement of "Saint Paul Year" has become a   frequent place of Christian tourists in Mersin's Tarsus town.
The   Alahan Monastery, found in 2008, in the town of Mut, the St. Paul  Well,  the Monument Museum in the town of Tarsus were on the top list of   UNESCO World Heritage Sites.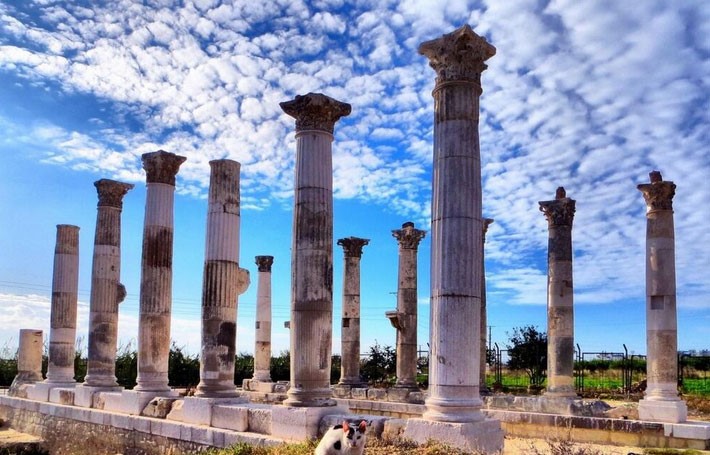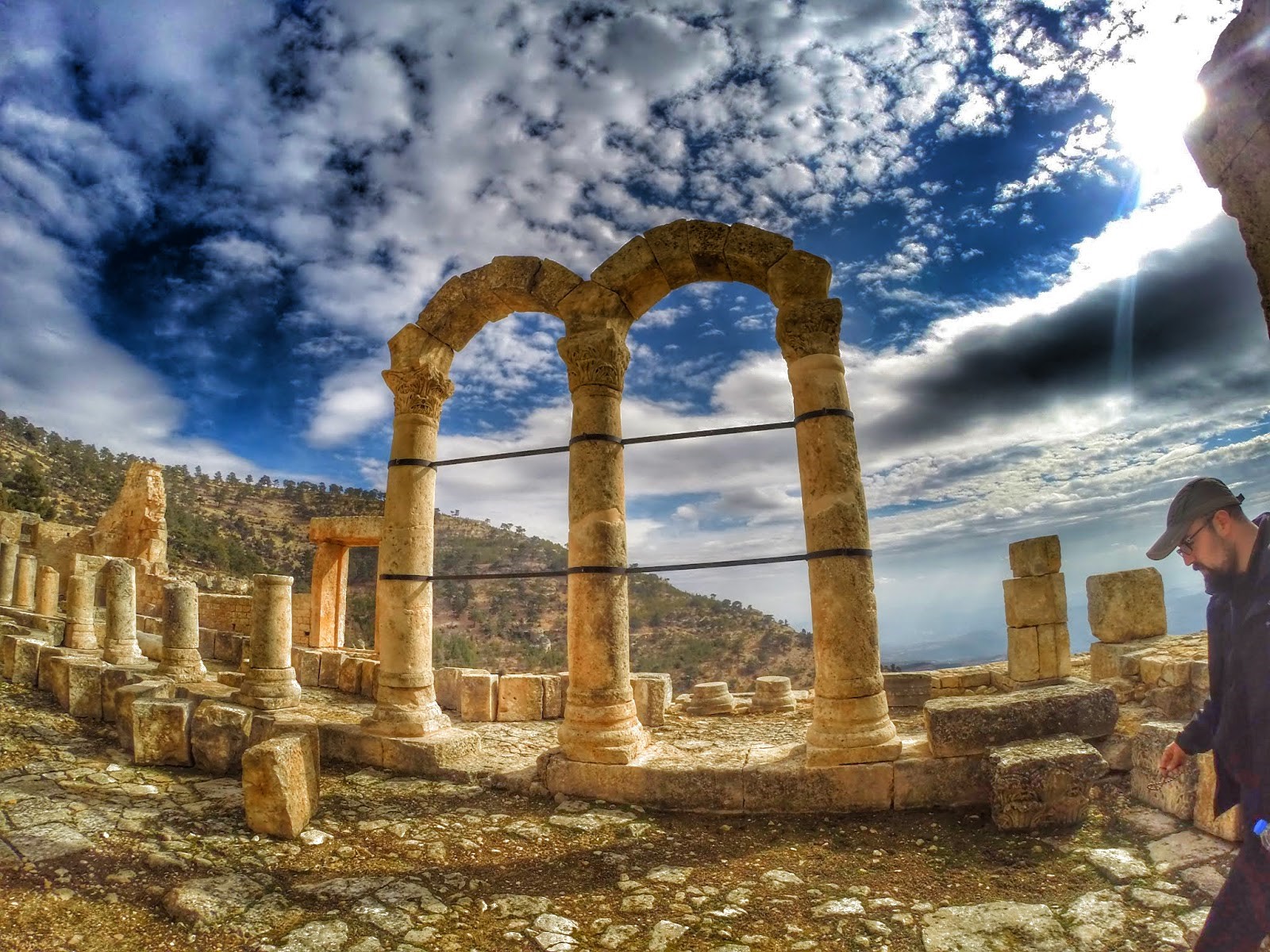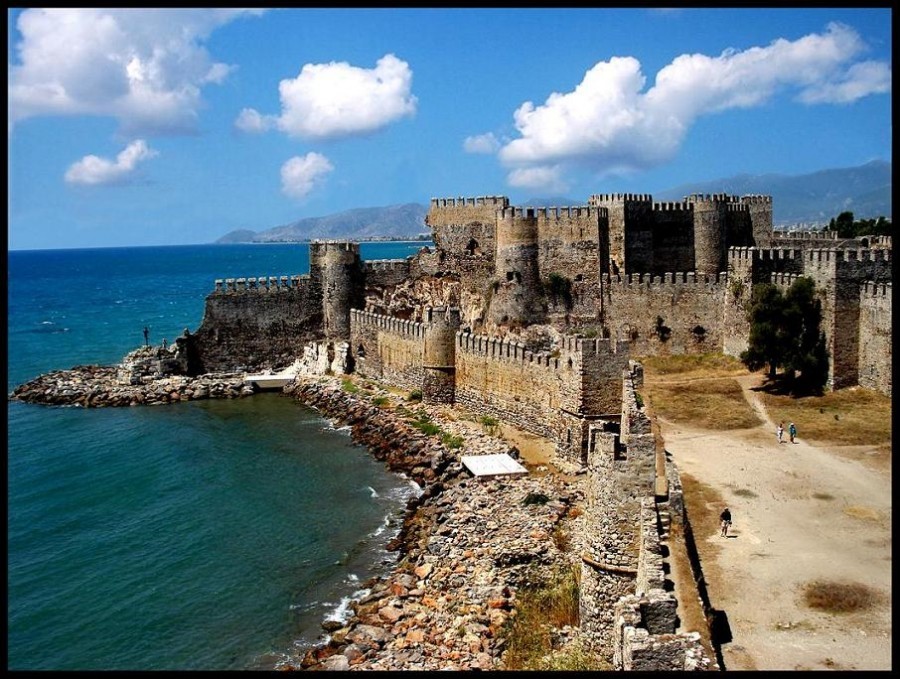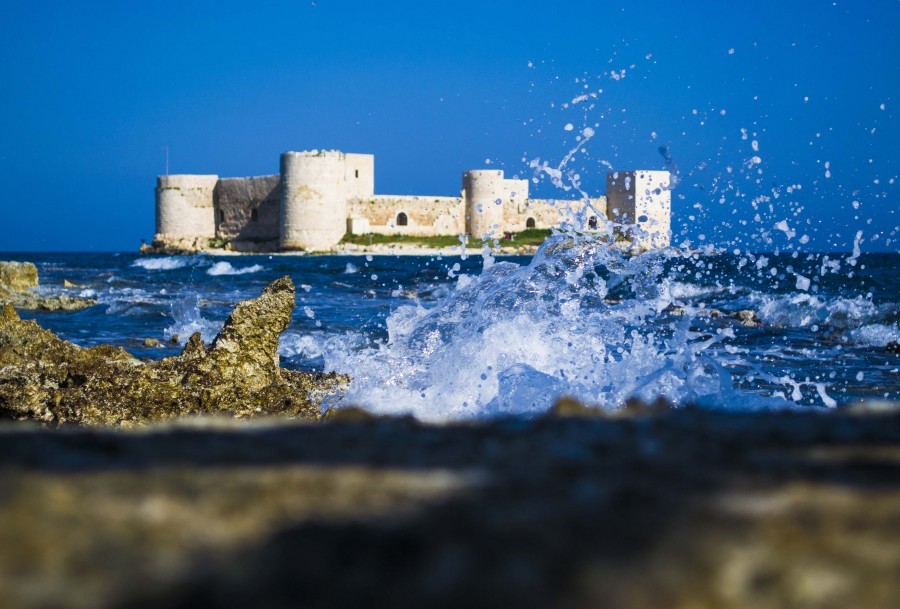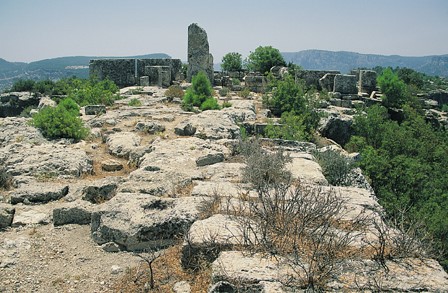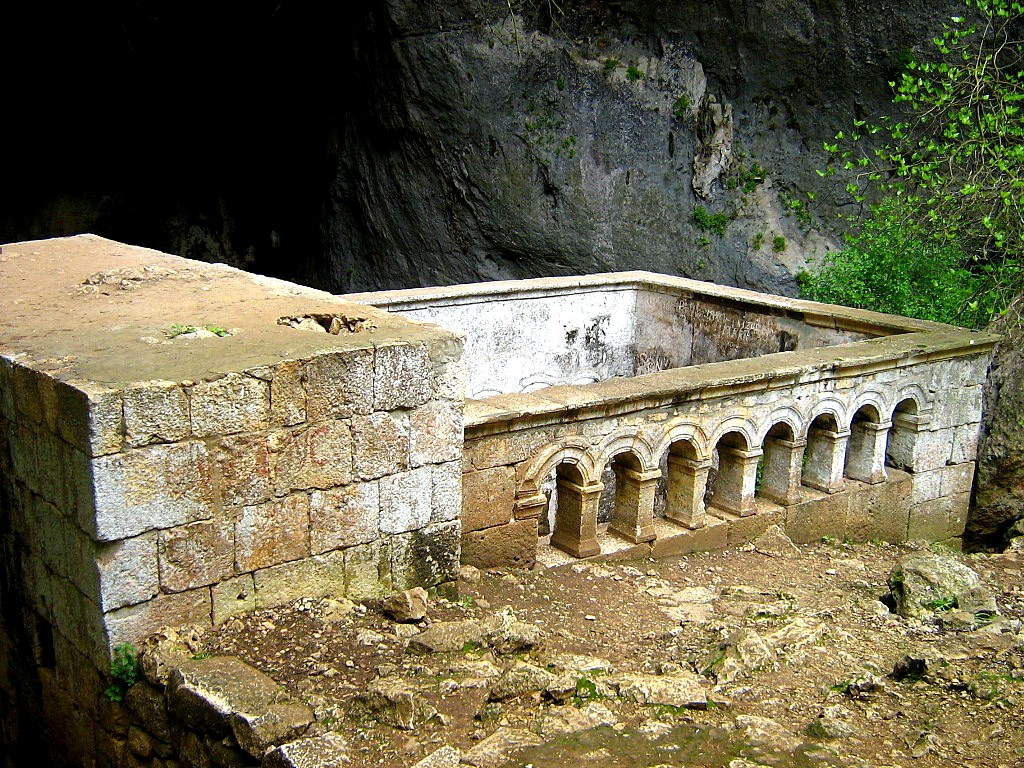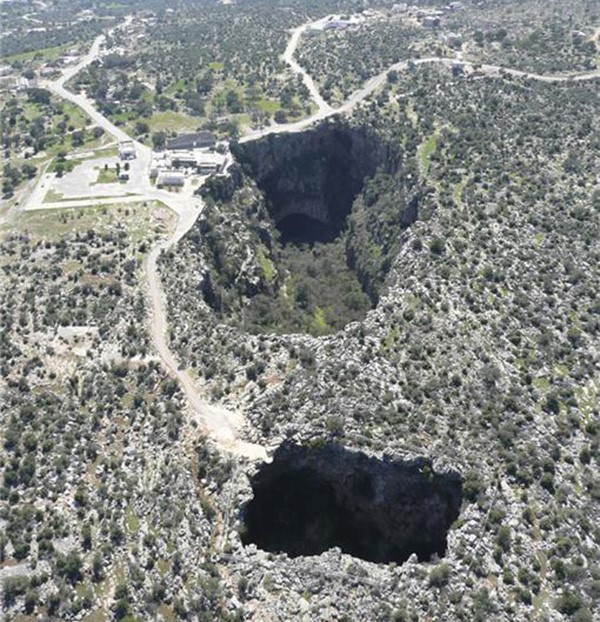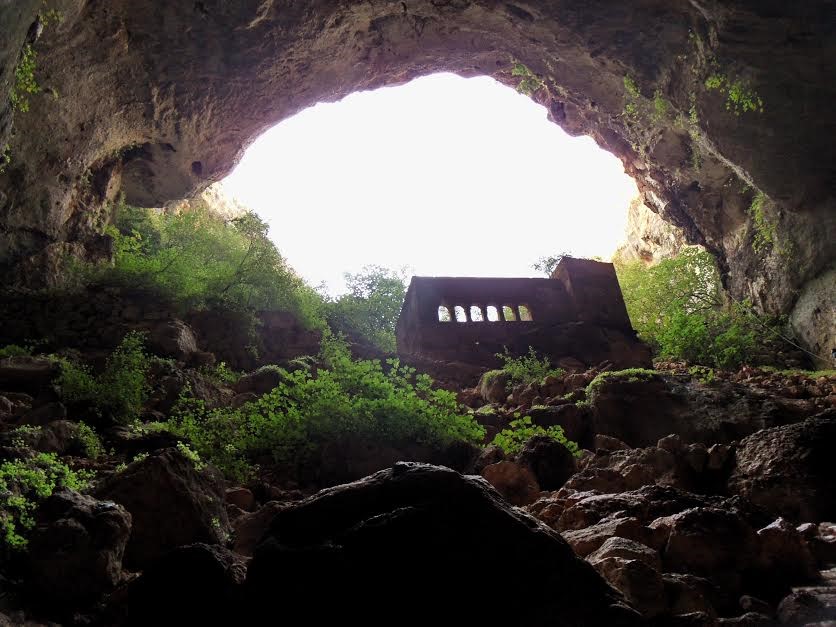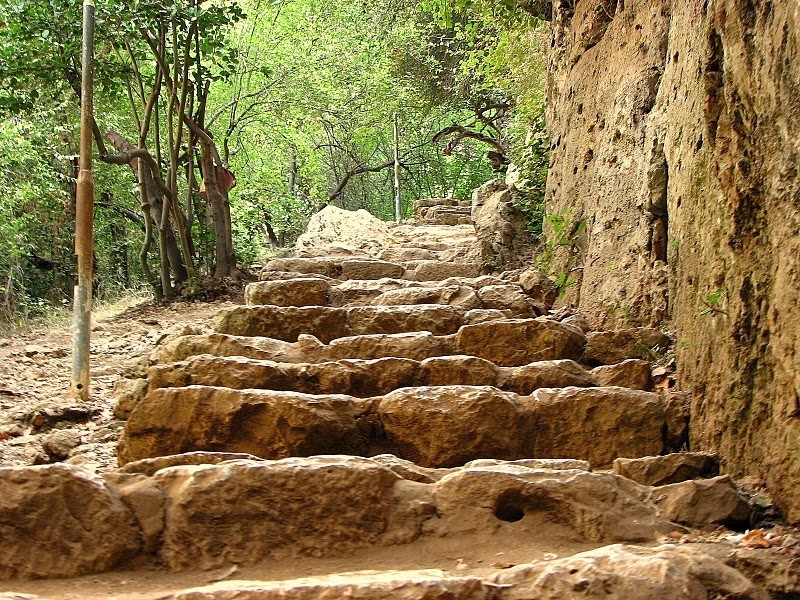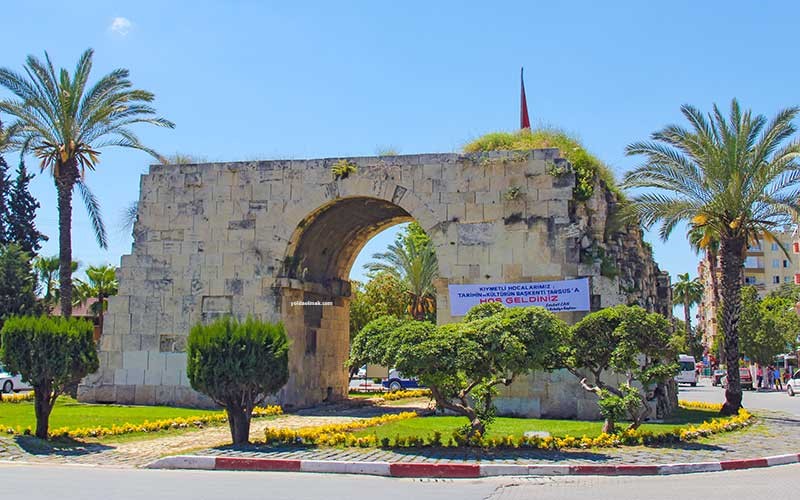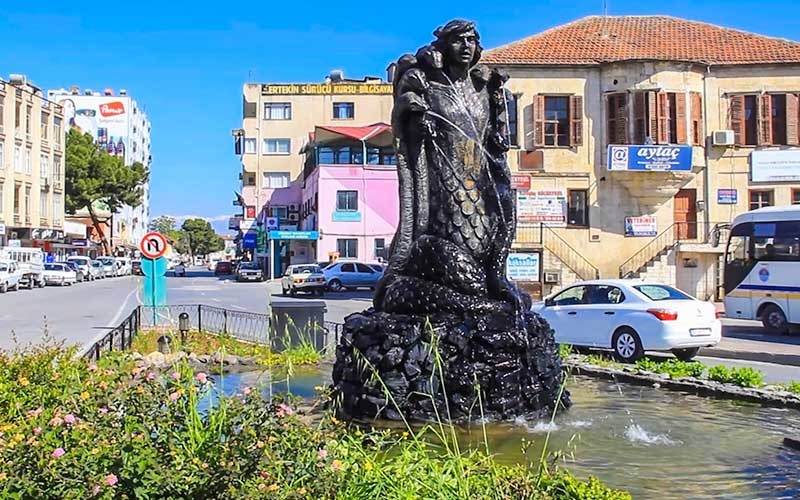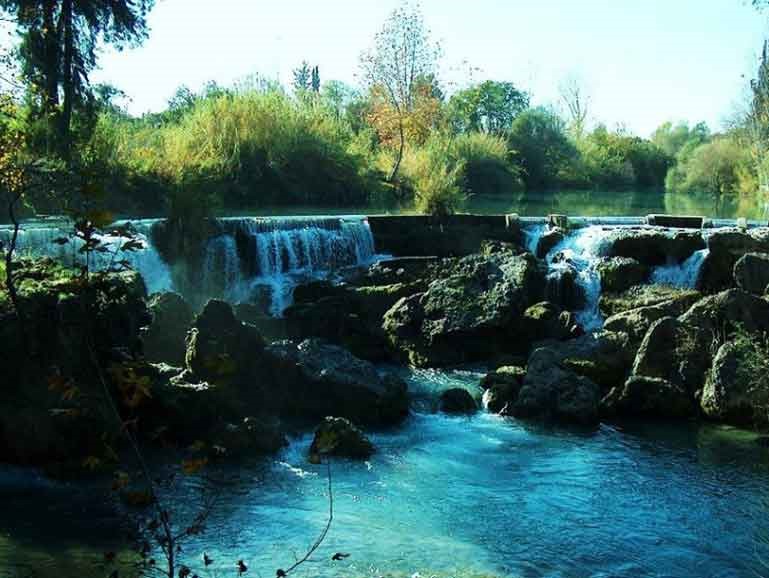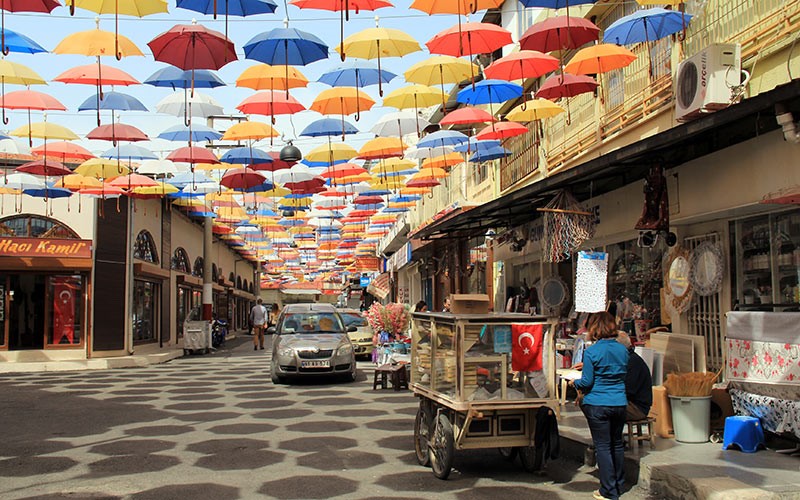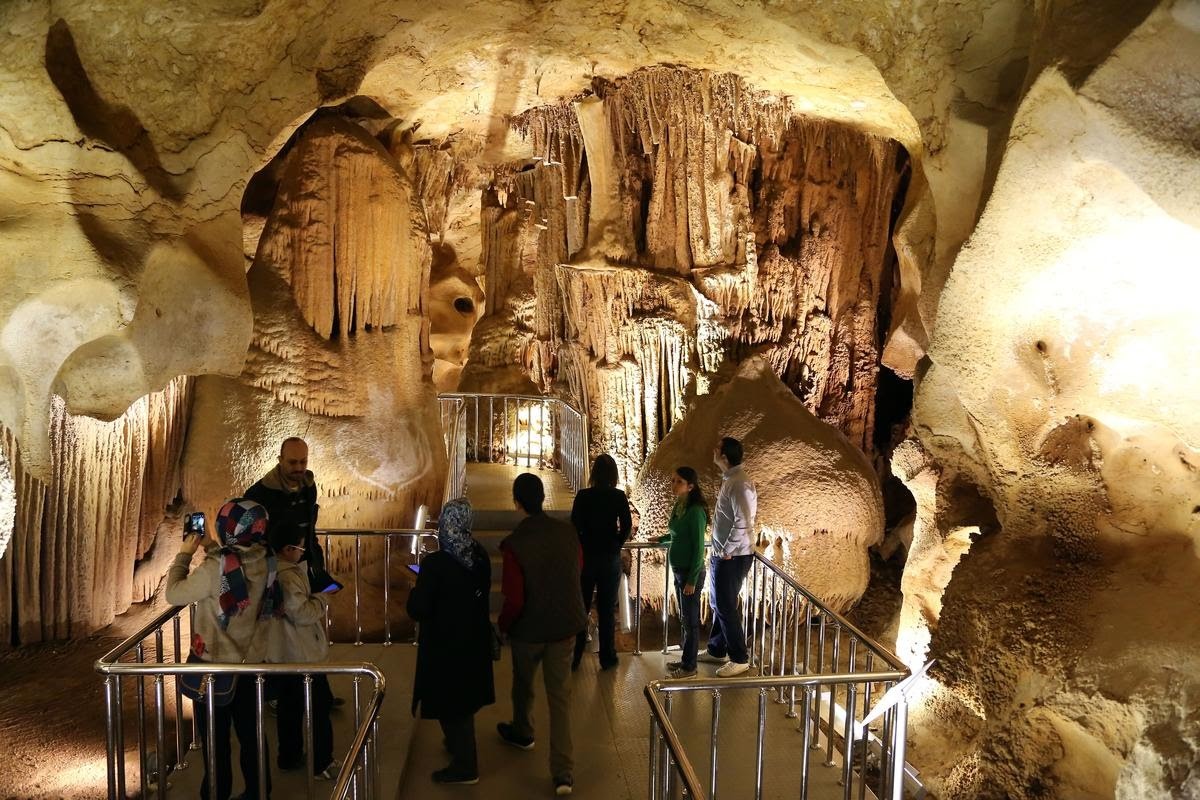 SPORTS
Mersin   Idman Yurdu is in the 1st League and Tarsus Idman Yurdu is in the 2nd   in the Football League, Toroslar Municipality Sports, Men's' and   Women's' Basketball, Mersin Metropolitan Municipality Sports Club, and   Tarsus Municipality Sports Club Representative of the first hand league   of Yenişehir Municipality Spor Mersin  are important professional  league  Representatives.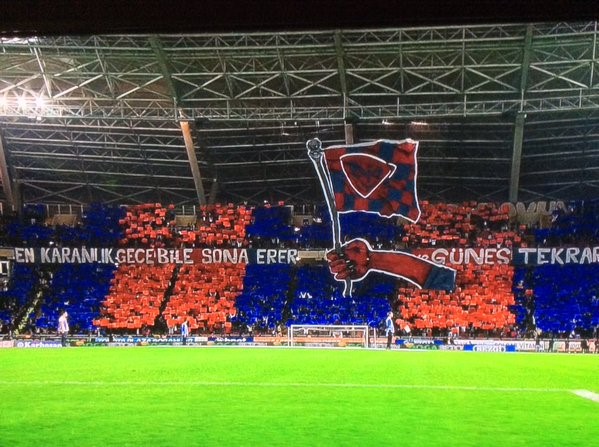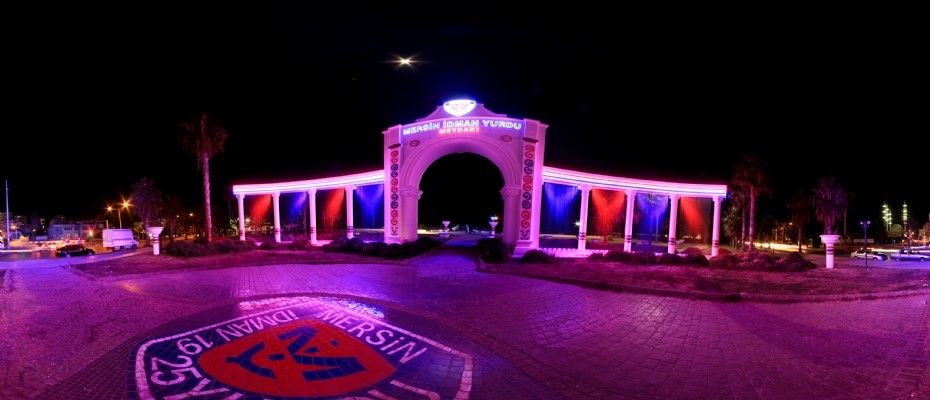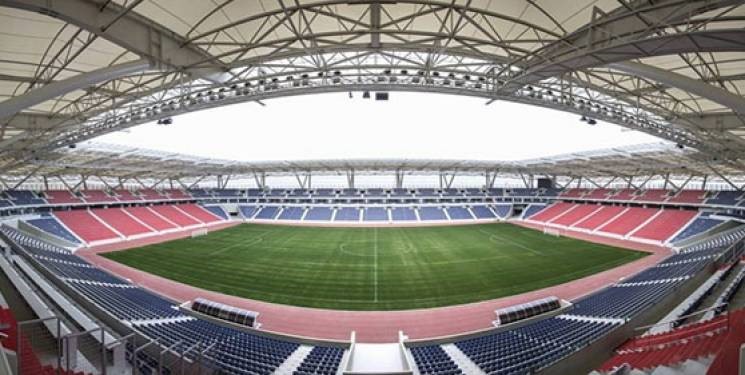 EDUCATION
There   are three universities in the city. Two of them are foundation   universities and the other one is a state university. These  universities  are, Mersin University, which is named after the city, Çağ  University  in Yenice, and Toros University. Besides, ODTÜ and İTÜ  Marine Sciences  Institute and Selçuk University Taşucu Social Sciences  Vocational School  are in Mersin.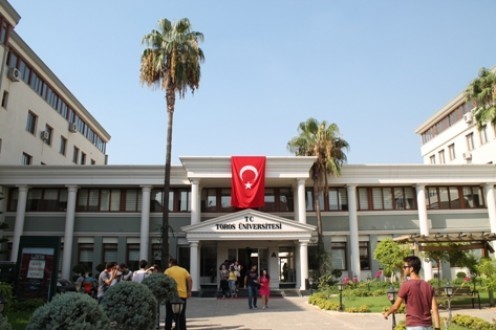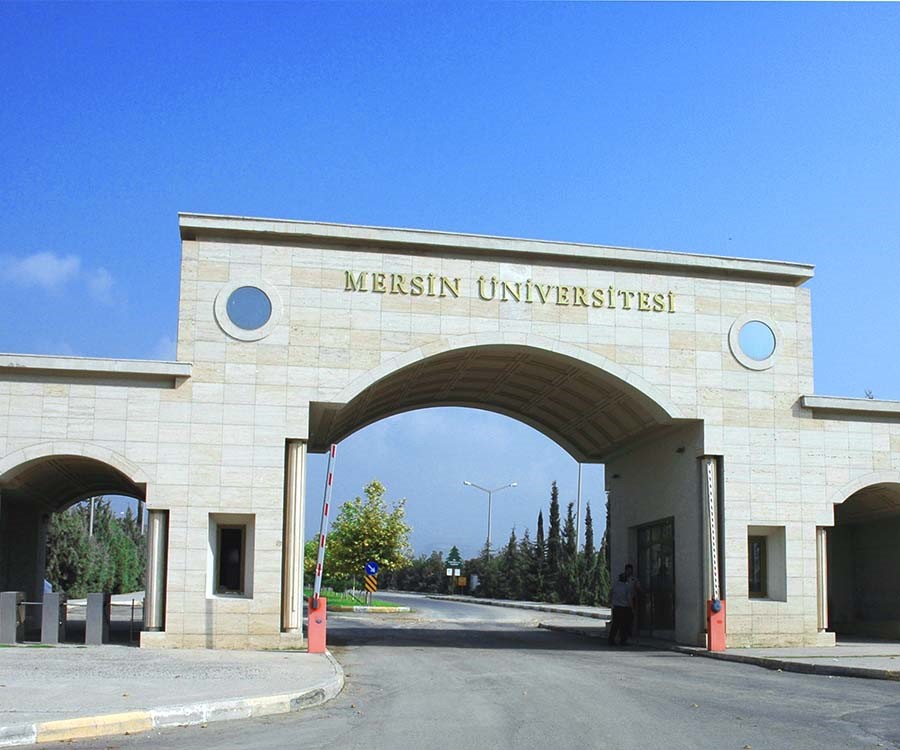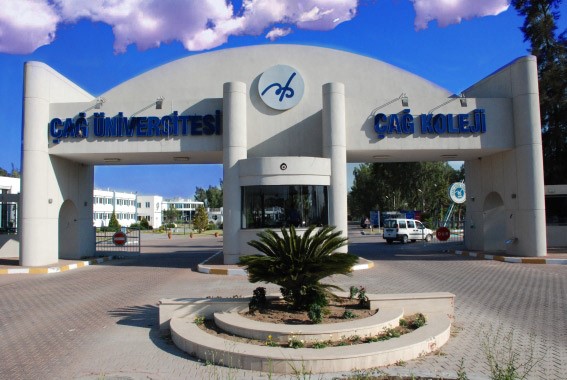 MEDIA 
Local TV Channels
Channel 33, İçel TV, Tarsus Güney TV, Kanal 2000, Sun TV
Local Radio Channels
There   are many radio and TV channels such as, Mersin FM (104.6), Kent Radio   (98.5), Radio Ülkü (106.5), Radio Metropol (101.8), Yörük FM (105.7),   Radio Çetin (102.5), and Mix FM (91.6). 
Local Newspapers
There are many local newspapers and internet news sites such as, İmece, Hakimiyet, Güney, Akdeniz, Paskolik.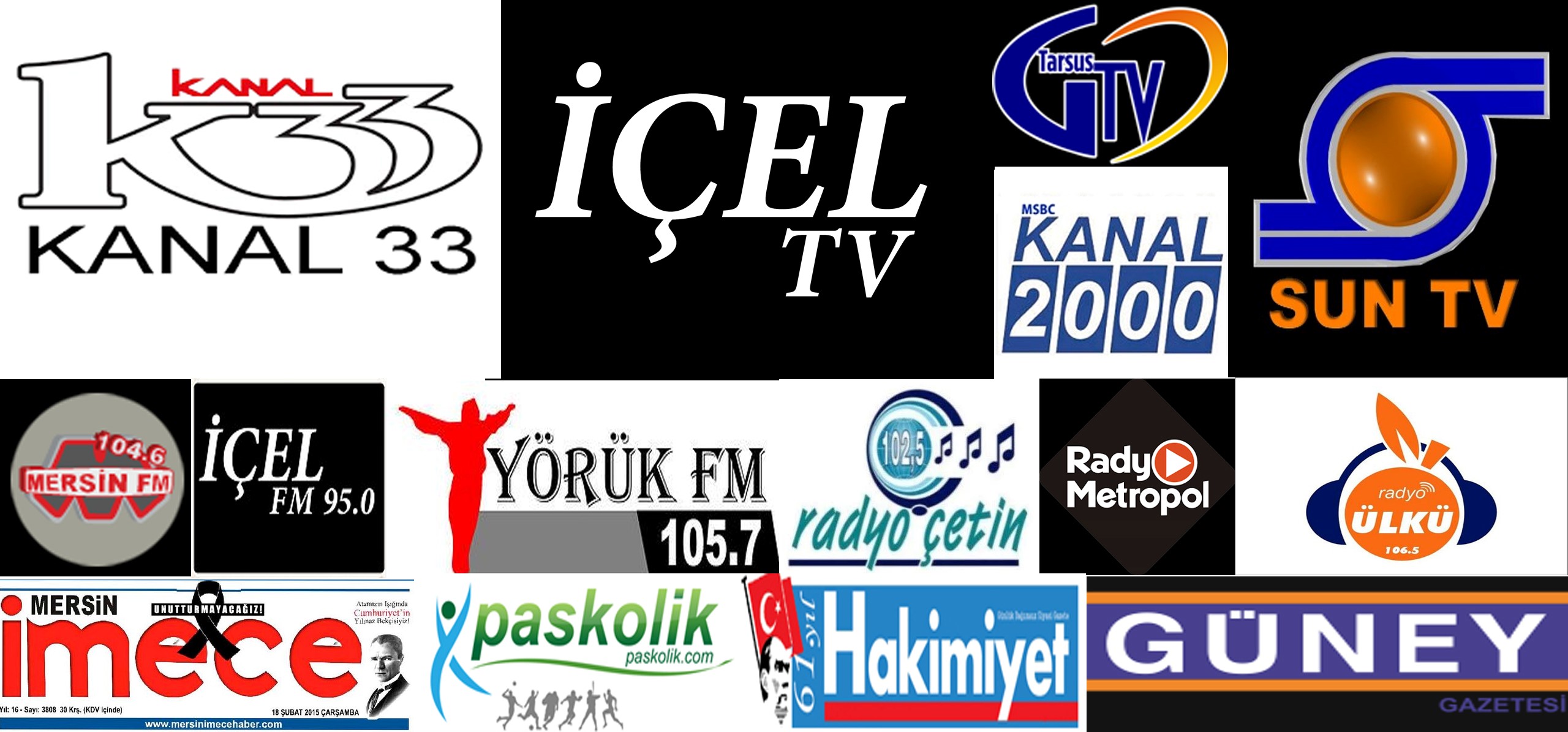 TRANSPORTATION 
Çukurova Local Airport, which is being constructed, will serve to Mersin and Adana.